Japanese Salt
We cannot live without salt, just like water.
Salt is indispensable for human beings.
Therefore, to secure salt is a matter of life and death.
When Japanese people began to live in groups for agriculture, it was absolutely necessary to ensure a lot of salt and several methods were invented to acquire it.
This is the birth of Japanese Salt.
Maybe partly because of its high importance, we have considered salt as a symbol of purification.
Let's have a look around the world surrounding the Japanese Salt.  
Salt is the oldest seasoning in human history. 
Not only it is an indispensable seasoning, it can also conserve food.
Because if there is salt, bad bacteria cannot live. 
Whereas good bacteria can live with salt.
This fact has played quite an important role in the production of fermented seasonings.
In ancient times, they began to add salt into herbs, cereals and flesh to ferment them.
It was an effective way to preserve not only the food but also the salt itself, because the salt which was extremely valuable at that time.
The natural salt can easily break down and become sodium magnesium which is almost useless.
However, if the salt remains in protein or starch, the air cannot touch it and decomposition is prevented.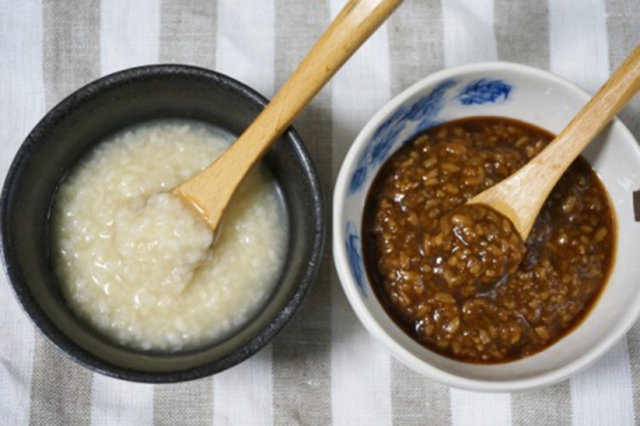 Shio koji and Shoyu koji
From ancient times, people have believed that salt has special power to purify the objects.
Even now, people still sprinkle salt on themselves when they return from a funeral.
At some restaurants, you can find a little pile of salt placed by the entrance to drive away evil spirits and attract good luck.
This salt is called Mori-shio.
If you are interested in the relationship between Shinto and purification, visit here
⇒Rice and Shinto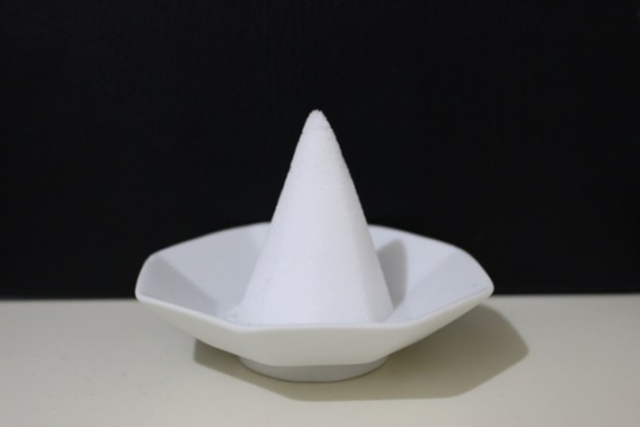 Mori-shio
3. Sumo and Japanese salt
In Sumo, before each match, wrestlers throw salt to purify a circle separated by the Shime–nawa called "Dohyo".
The Sumo takes place inside this Dohyo. 
The salt used for this ritual is made by traditional ways and costs quite expensive.
Surprisingly, they use 40-50 kg of salt every day.
Throughout the tournament which lasts 15 days, they weigh 600-700 kg in total.
If you are interested in the relationship between Sumo and Shinto, visit here
⇒Sumo and Shinto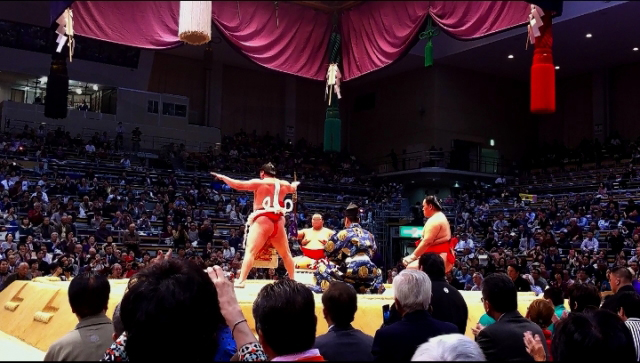 4. Production method (Japanese Salt)
The method to get salt is quite different depending on the region.
Maybe it can be roughly divided into two : 
1) get from sea water,
2) get from rocks containing salt. 
The Production method of salt reflects the topography, climate and culture of each region.
As you know, Japan is an island country surrounded by sea.
So, the simplest method to get salt is to make use of the sea water.
Let me introduce 4 methods to get the Salt using the sea water in Japan.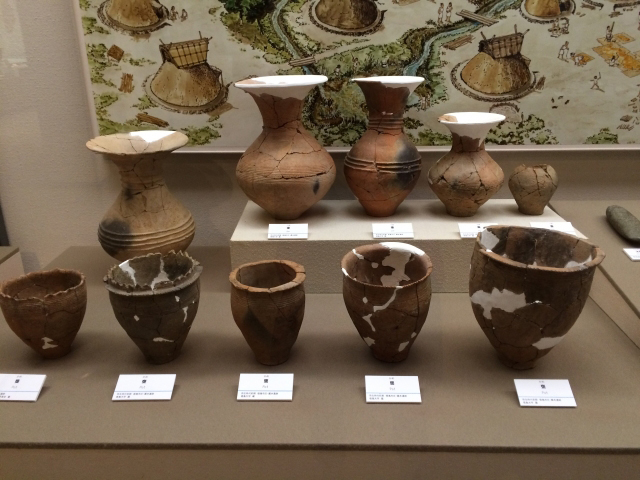 The first method is to use pottery.
In this method, firstly, collect sea water in the pottery.
Then, heat the pottery to evaporate the water.
Finally, they get the salt inside the pottery.

Many potteries used for this purpose have been found throughout Japan.
(although I am not sure that the potteries in the photo were actually one of them).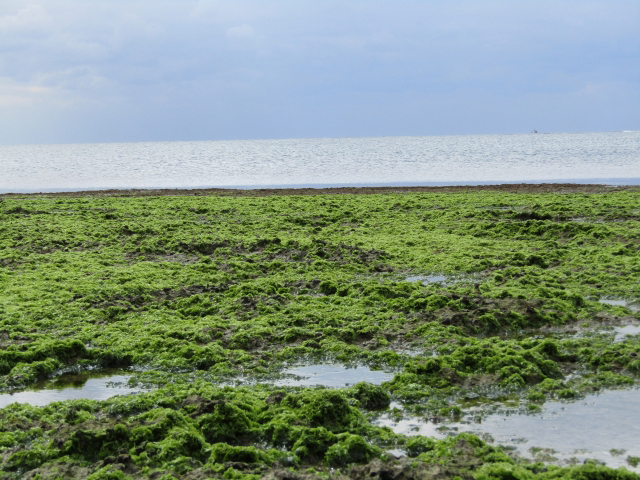 The second method is to use algae containing sea water.
In this method, firstly, collect algae from the sea.
Then, dry the algae to evaporate the water.
Finally, burn the algae.
Thus they get the salt remaining in the ash, because it is non-flammable.
Although this method seems to be a bit too primitive, they could gain much salt and it had been widely used until the 8th century.
The third method is to make a salt field by drawing sea water.
In this method,  sea water is drawn in two ways:
by hand
using high and low tide
During the high tide, water is introduced into the field.
When the low tide comes, the gate is closed. 
This method was invented in the 7th century and gradually became common.
4) Ion exchange membrane 
The fourth method is to use ion exchange membranes.
Through ion exchange membranes, we can easily get salt water of high concentration from sea water.
By evaporating this salt water, we can easily get the salt.
Since the 1970s, ion exchange membrane method has been mainly used in Japan.
However natural salt with the abundant mineral obtained by traditional ways attracts many consumers even today.