Food Preservation
It is well known that we cannot live without foods, as well as water and salt.
When people had to eat out all the foods they gained, there was no need to think about food preservation.
However, when they began to gain some surplus food, they came up with the idea to stock them and prepare for the time they could not gain any. 
It's the beginning of food preservation. 
How to preserve foods
Before the invention of the refrigerator, foods should be preserved only in six ways mentioned below:
We can preserve foods from deteriorating by drying them.
Because bacteria cannot live without water. This fact makes us recognise that bacteria are also living things. 
It is also known that drying makes foods more nutritious and rich in Umami. 
In Japan, dried foods are widely used in our daily cooking, such as dried bonito (Katsuobushi), small dried sardines, Konbu. 
2)Smoke:
We can preserve foods from deteriorating by smoking them. One main reason is that phenol in smoke serves as an antiseptic.
In Japan, smoking is used for making dried bonito (Katsuobushi).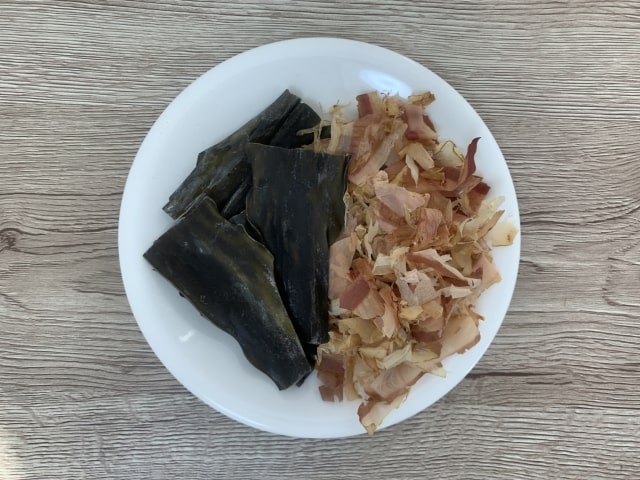 Konbu and Dried bonito
How to make Dried bonito (Katsuobushi)
Dried bonito (Katsuobushi) is a representative player of preserved foods.
To become Katsuobushi, bonito has to go through various processes. That is to say, 1) boiling, 2) smoking, 3) fermenting, 4) drying.
Katsuobushi is rich in Vitamin Bs and inosinic acid which is the source of Japanese Umami. 
We can preserve foods from deteriorating by wrapping them with leaves. Because the polyphenol contained in the leaf has an antibacterial effect.
In Japan, some kinds of Sushi are wrapped with a leaf.
The aroma of the leaf stimulates our appetite.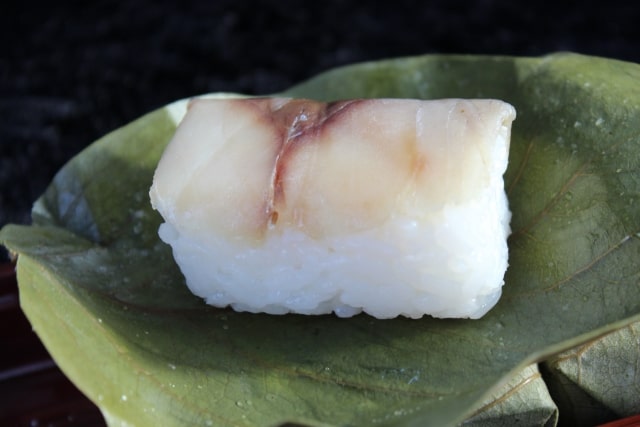 4) Sprinkle ash:
We can preserve foods from deteriorating by sprinkling ash. Because the strong alkalinity of ash prevents bacteria from thriving.
In Japan, seaweed called Naruto Wakame is made by sprinkling ash and drying. It keeps its color and texture for more than one year.  
We can preserve foods from deteriorating by salting them.
Because the osmotic pressure of salt is high and bacteria cannot live in the salty place.
But this rule doesn't hold true  for good bacteria.
As I mentioned in the page of Japanese salt and fermentation, this mechanism is widely used in fermentation. 
Fermentation is the best way to preserve salt itself which was very precious in the past.
6) Fermentation:
We can preserve foods from deteriorating by fermenting them.
Because good bacteria produce peptides and a special amino acid which keeps away other bacteria.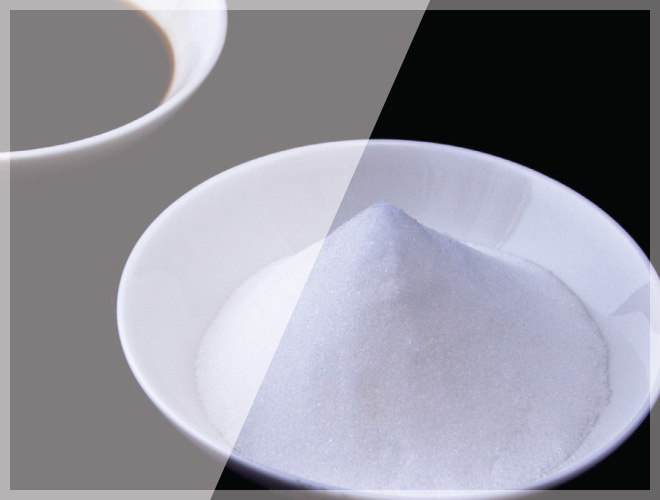 Maybe you have wisely guessed.
I'd like to talk much about fermentation and fermented foods on this Website.