Rice and Shinto
Let me talk about Rice and Shinto. 
Firstly, I have to briefly explain the Shinto, although it is quite difficult.
Shinto is the indigenous religion in Japan. It is believed that Shinto gradually emerged at the dawn of Japanese history and crystallized as a system of  imperial religion maybe around the 5th century. 
As a result, it has neither a specific founder nor any sacred Scripture. 
According to Shinto, gods live in everything in  nature.
On the other hand, as I mentioned in the page of rice, rice keeps a permanent place as staple food for the Japanese. That is, the Soul of Japanese.
So, it is quite natural that these two, Rice and Shinto are closely related to each other.
1) Saké in Shinto
Rice has been considered as a sacred plant and has played an important role in Shinto since ancient times. 

Rice is also a basic ingredient of important seasonings such as soybean paste (Miso), vinegar, Saké. 
Even today, after each harvest, rites to dedicate Rice or Saké are performed in the festivals. 
That's why you can often find Saké barrels in the precinct of Shinto shrines.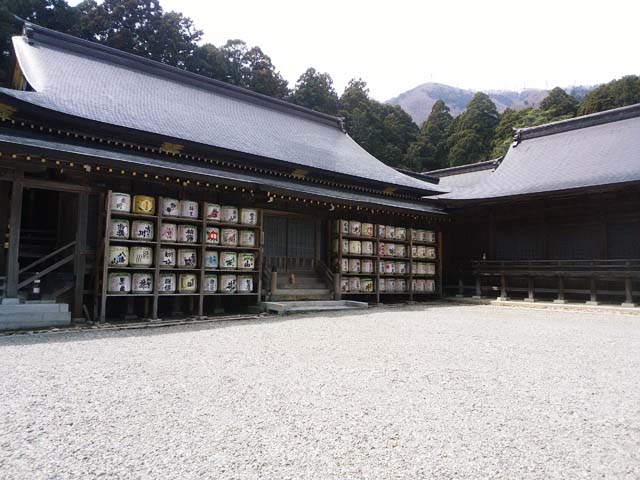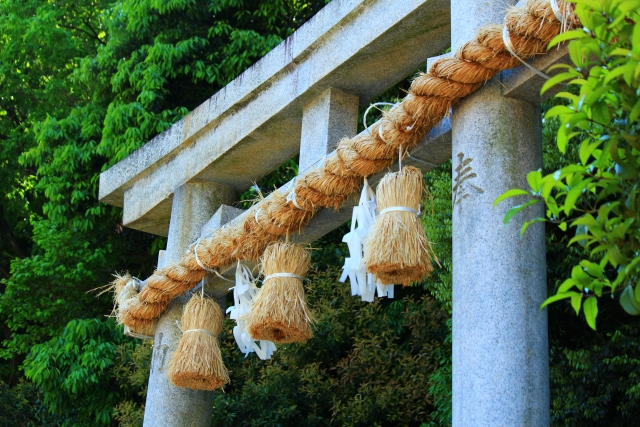 2) Rice straw in Shinto
At Shinto shrines, you can also find a large straw rope decorated with white papers called Shime-nawa which is generally made of rice straw.
In Japan, it is believed that Shime-nawa separates the sacred domain from the terrestrial world and drives away evil spirits.
You can also find the Shime-nawa in Sumo stadium. For the stories about Sumo and Shinto, visit here
⇒Sumo and Shinto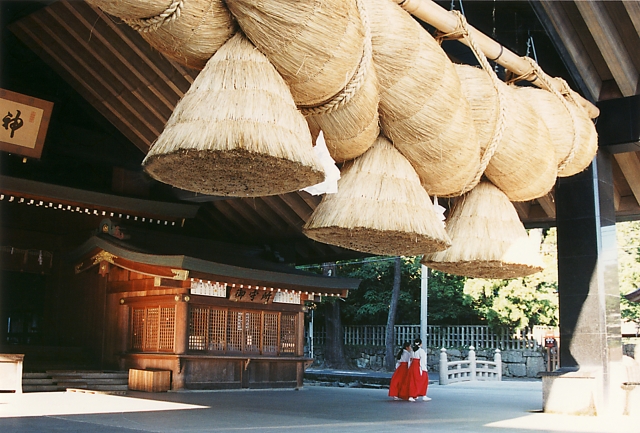 Izumo Shrine
Izumo shrine located in the Shimane prefecture is famous for its huge Shime-nawa.
It measures 6.5 meters and weighs 1 ton. 
In the Kagura-den where music and dance are dedicated to the gods, you can find a larger Shime-nawa measuring 13.5 meters and weighs 4.4 tons. 
These Shime-nawa are manufactured in a totally different manner from those of other Shinto shrines which begin from left to right.
Here you can see the video which introduces Izumo shirine.