Soy in Japanese festivals
Let's find Soy in Japanese festivals.
You can find many soybeans in many Japanese festivals, such as Kuro-mamé (black soy beans) in the Osechi cuisine.
By watching Soy in Japanese festivals, you can understand how deeply soy roots in our culture. Soy has played a very important role in our daily life.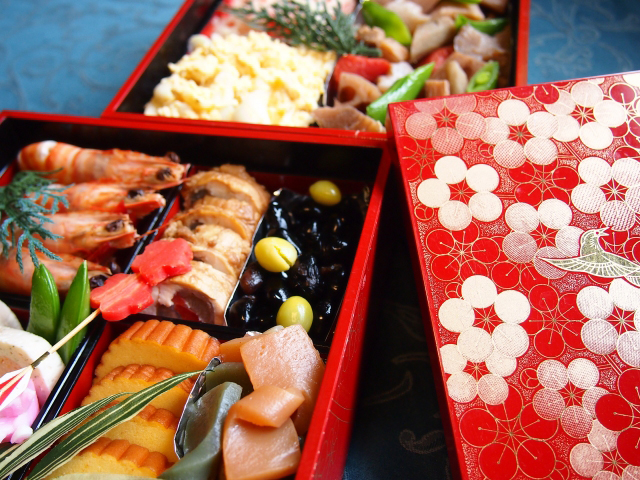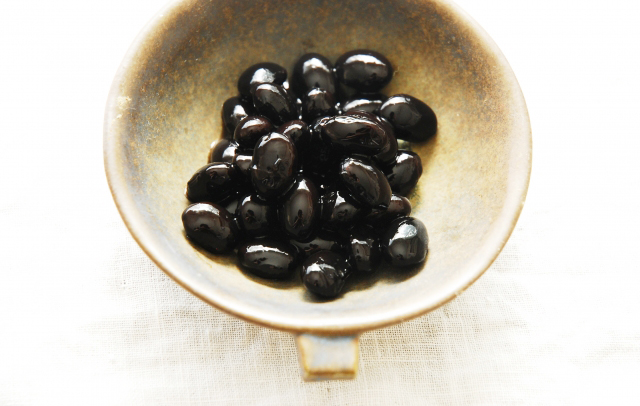 1) Osechi (kuro-mamé)
Osechi is a representative Japanese cuisine which we prepared to celebrate the New Year.
In this dish, you can find black soybeans cooked with soy sauce, sugar etc. called "Kuro-mamé (black beans)".
The word "mamé" also means "health" and "assiduity" in Japanese.
So we eat kuro-mamé, hoping that we can stay healthy and work assiduously throughout the year.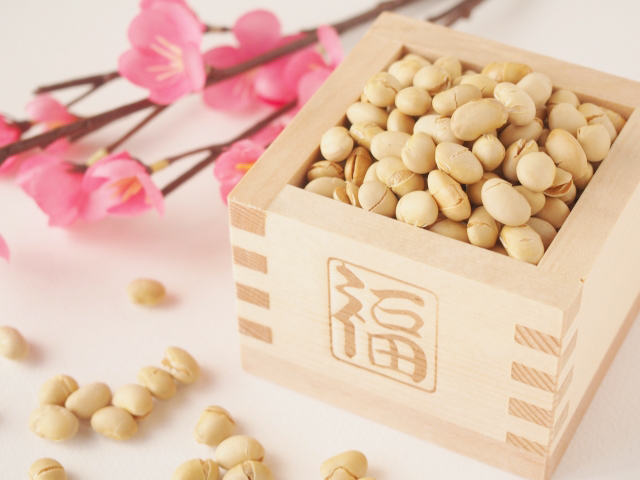 2) Setsu-bun
On 3 February, the day called "Setsu-bun", we throw soybeans from inside to outside of the house.
This gesture is done to chase sickness and unhappiness from the house.
Incidentally, this day is considered as the first day of spring.
After this ceremony, we eat the same number of soybeans as our age, believing that soybean has special power to keep us healthy and happy.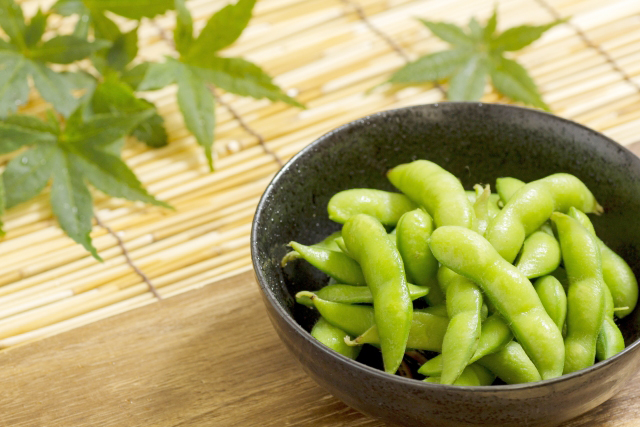 3) Soybeans dedicated to the moon
On September 13, we offer soybeans called "Eda-mamé" to the moon to thank for a good harvest.
"Eda" means branch and eda-mamé are often sold with branches to keep their freshness.
Interestingly, they are soybeans not yet ripe and mainly for this reason, they always keep their green color. Maybe we offer eda-mamé to the moon for their auspicious vivid color, together with sweet potatoes and chestnuts which always evoke autumn.
By the way, Eda-mamé goes quite well with beer.
Because, vitamin B1 and methionine contained in soybeans help to break down alcohol.