We are happy to announce that we have prepared a special Sample set with our main products: Sodehiri-Miso and UMAMI dashi.
The price is 50 € for 1 set and 80€ for 2 sets, including the shipping cost for all over the world. 

Numbers
Your favorite style Senbei
Sodehuri -Miso (500g)
This Miso uses special soybeans called "Sodé-huri", which  was established by selecting the soybeans having survived the long cold weather in Hokkaido, farthest northern part of Japan. By passing the coldness, plants become sweeter. So "Sode-huri"bean is sweet like chestnuts. In order to keep its natural sugar content, original species have been kept without breed improvement. As it takes so much time and effort to harvest, only 5 farmers in Otofuke Town in Hokkaido are currently engaged in its culture. For its natural sweetness, "Sodehuri-Miso" is also excellent with cakes, puddings, nougats and other sweets.
UMAMI-dashi (60g)
UMAMI which is defined as "the 5th flavor" together with sweetness, acidity, saltiness, bitterness is very important in Japanese food, especially in soup. 
Dashi which means soup stock in Japanese is used to give the UMAMI to soup.
This Umami dashi from Minemura Jyozou which was established in 1905 in Niigata prefecture is a perfect vegetable Dashi. Not only for soup stock, it can be also used as a seasoning in itself.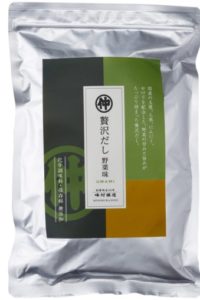 Kombu (12g)
Rich in mineral, alginate, fucoidan, Kombu is the Dashi widely used in Japan.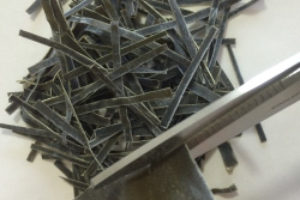 Soy powder (160g)
Rich in protein, food fiber, mineral. Especially good with Miso, tea, milk.
Dried tofu (120g)
Rich in resistant protein, food fiber, isoflavone. Born in Buddhist temple, it was a meat for monks.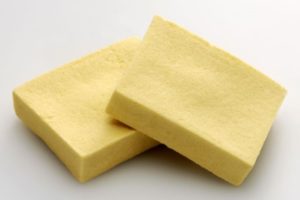 Senbei 
Senbei is a very popular rice snack in Japan and there are so many varieties.
We send various Sembei depending on the season etc.
The price is

50 €

for 1 set and

80€

for 2 sets, including the shipping cost for all over the world. 

If you have your favorite style Senbei, please let us know. We do our best to add them.
If you have anything to be added, please let us know in advance through our contact form. 

We do our best to make the most attractive package for you.

Before sending your information, check our privacy policy