Classification of Miso
Are you interested in the classification of Miso?
As I mentioned in the Miso page, when Miso culture spread among commoners, they began to make their own miso in their own favorite style in each region.
As a result, various types of miso appeared and gradually established their own style.
In this page, I'd like to introduce 4 methods to classify the Miso. That is to say, 1.classification based on Koji, 2.classification based on color, 3. classification based on taste, 4.classification based on regions.
Let's learn about the basic classification of miso and understand the difference among them to taste them fully.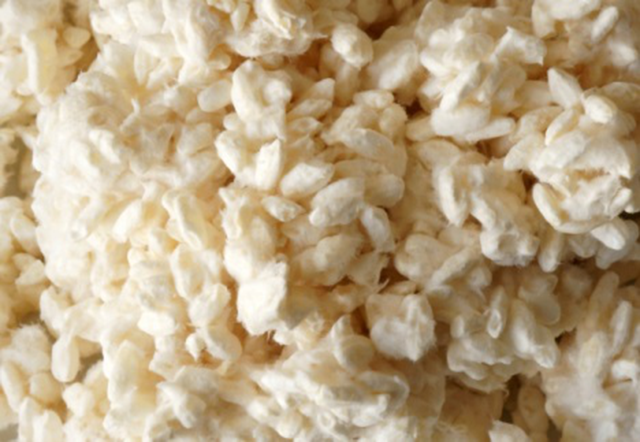 1. C

lassification based on Koji

As I mentioned in the production method page, Koji is indispensable to make Miso. 
So we divide Miso into 3 types, depending on the type of Koji:
1)  rice Miso,
2) mugi (wheat) Miso,
3) mame (soy) Miso.

To clarify, 1)Rice Miso uses rice Koji, 2) mugi Miso uses wheat Koji and 3) mame Miso uses soy Koji. But in any case, the main ingredient is soy.
Among them, the most popular is 1) rice Miso. It is made all over Japan. 
On the other hand, 2) mugi (wheat) Miso, 3) mame (soy) Miso are made in relatively limited regions. 
For example, the main producing region of 2) Mugi (wheat) Miso is in the western part of Japan such as Kyushu district. Whereas that of 3) mame (soy) Miso is far more limited; mainly Tokai district. Incidentally, Nagoya is the center of the Tokai district. 
2.Classification based on color
Maybe this is the most distinguishable classification. We divide Miso into two by color:
1) red Miso
2) white Miso
<Notes>
It is fermentation time that creates this difference. In other words, the more fermented, the more reddish.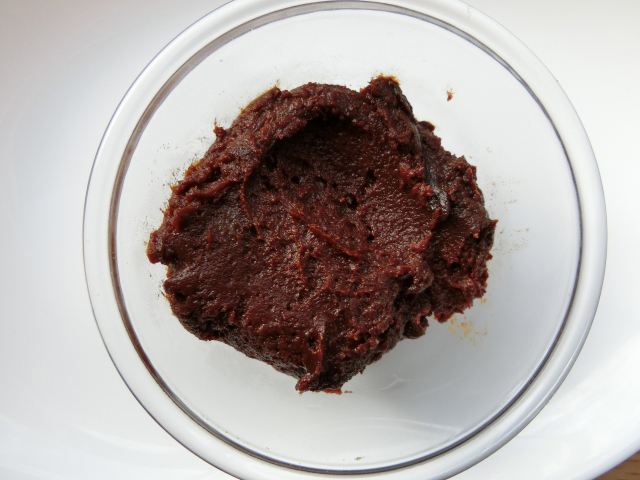 Red Miso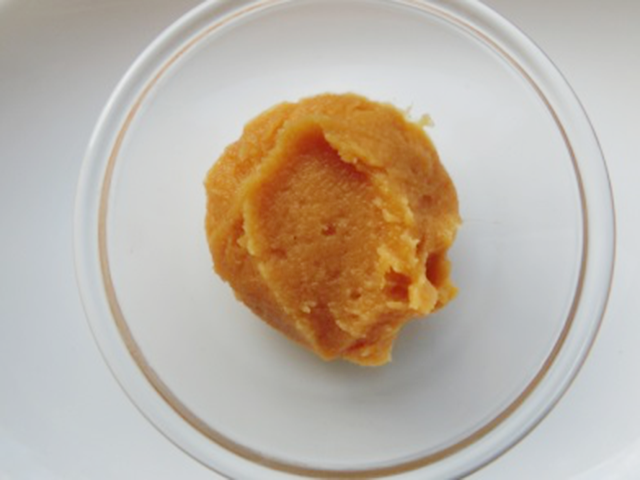 White Miso
3. Classification based on taste
As for foods, we can not forget the taste. Generally we divide Miso into two based on taste:
1) sweetMiso
2) piquant Miso
<Notes>
The quantity of salt is an important element to decide the taste. 
But here we cannot ignore the proportion of Koji. If the quantity of the salt is the same, Miso with more Koji becomes sweeter. 
4. Classification based on region
As I mentioned repeatedly, different types of Miso are made in different regions.
In this classification, we call each Miso with the name of the region on the top.
For example, Shinshu-Miso (developed by Takeda Shingen), Sendai-Miso (developed by Date Masamune), Hatcho-Miso (developed by Tokugawa Ieyasu), Echigo-Miso etc. Incidentally, Hatcho-Miso is a quite well known mame (soy) Miso.
Anyway, Miso consists of a great part of food culture in each region.